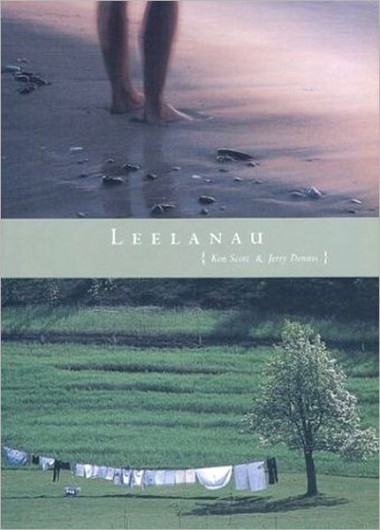 Petunia Press, 2000
By Jerry Dennis. Photographs by Ken Scott.
Hard Cover, $45
(price does not include shipping or sales tax)
---
DESCRIPTION
Leelanau: A Portrait of Place in Photographs and Text (Petunia Press, 2000). A coffee-table book celebrating the spectacular "little finger" of Michigan, with photos by the amazing Ken Scott. The twelve essays by Jerry Dennis include celebrations of Leelanau's roads, old trees, abandoned homesteads, beaches, and a reminiscence of childhood summers spent harvesting cherries on his grandfather's farm.
REVIEWS
"Take a close look at this book and the word 'artistry' slips into your mind, tilts back in the reclining chair and makes itself at home. And what a subject these artists selected for their canvas: The Leelanau Peninsula of Michigan." — Oakland (Michigan) Press
"Stunning… Sure to please anyone who loves the north country." — The Bay Area Times