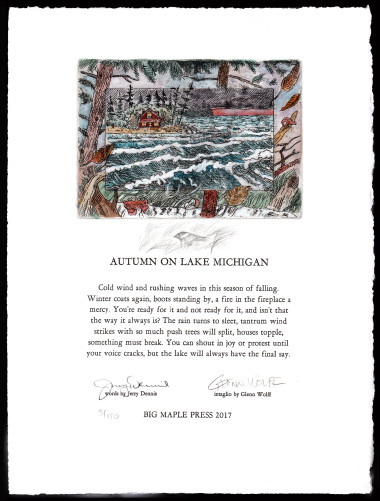 Big Maple Press, 2017 by Jerry Dennis and Glenn Wolff
$125 with free USPS Priority shipping in the U.S.
DESCRIPTION: Hand-set letterpress text by Jerry Dennis and hand-colored intaglio art by Glenn Wolff, in a signed, numbered, and remarqued edition of 150. Printed on BFK Rives 250-gram paper. Sheet size 11 x 15 inches.
"Autumn on Lake Michigan" is the fourth in a series of four seasonal prints of Lake Michigan.